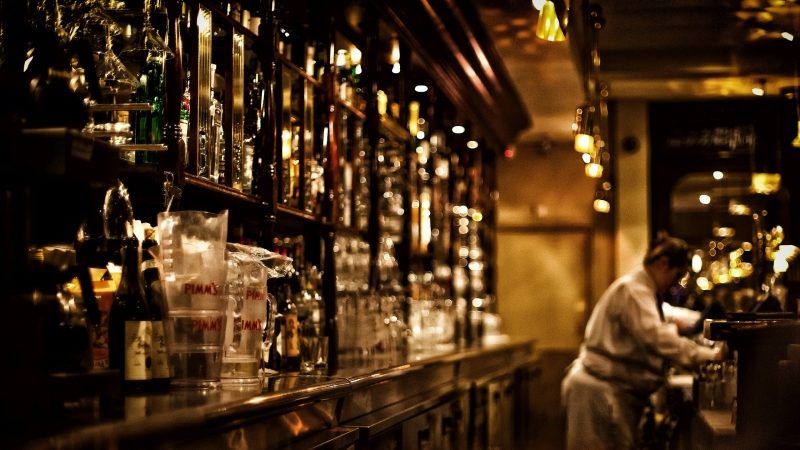 Moscow is a big city where everyone can find their own place. Some people like to walk along the river, someone to listen to jazz after work, and someone wants to brighten up the evening in good company and a couple of Beers.  We will talk about the last one.
In the capital there are quite a lot of pubs for every taste. We will consider the best places of the city, where you can enjoy a pleasant drink, delicious food and good atmosphere.
Let's start with the classic Irish pub namely «CONNOLLY STATION PUB»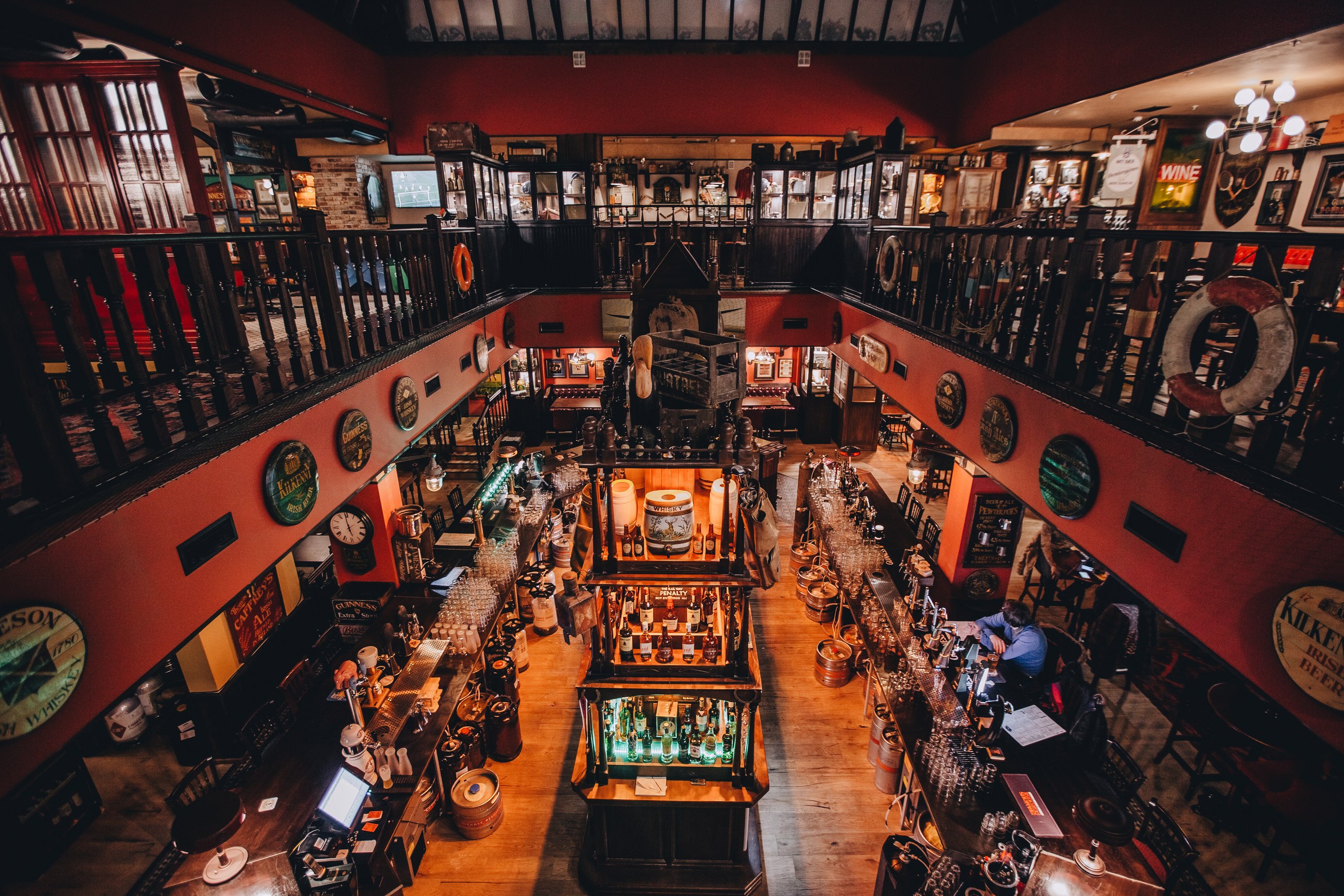 This institution got its name in honor of the Central railway station in Dublin, opened in 1844. Here you can watch live football broadcasts, try delicious draught beer with a hearty Burger or wings. When visitors do not gather around the TV watching the responsible match, nice music plays here. You can taste the author's cuisine, get lost in a huge selection of cider or beer and enjoy the original design, which will take you to the center of Dublin.
STOLESHNIKOV PEREULOK, 8
 We will not deviate from the Irish theme and move on to another pub called the «TIPSY PUB»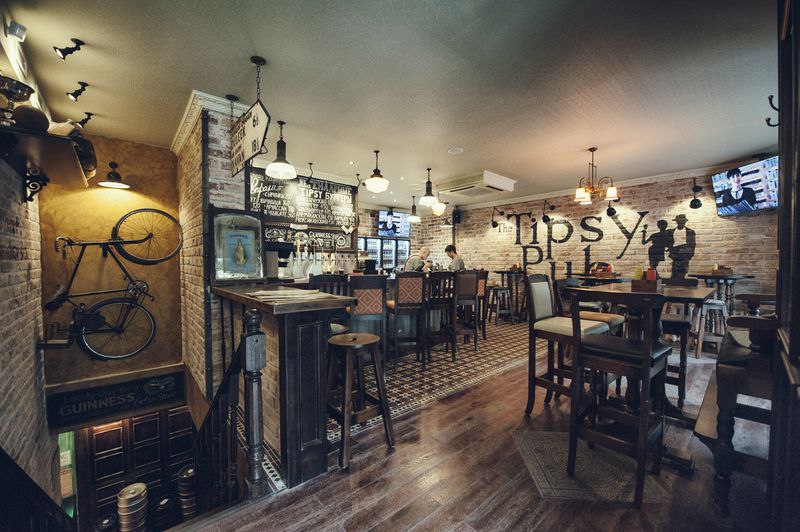 It combines two styles: on the first floor, there is a classic pub with antique furniture and calligraphy in the best traditions of Ireland, and on the second — a modern crafting bar with a Bicycle on the wall. However, there is one menu on two floors, but it is quite varied. For example, here you can try 10 types of burgers. It is interesting that every burger is made with a special stuffing, so they are all very different. In addition to the wonderful cuisine, the pub offers live music on Fridays. Musician Vanya Zhuk plays from Oasis songs to Bob Dylan. You can make individual orders. Football fans will find here broadcast matches on TV screens. As you can see, every visitor will be able to spend a pleasant evening.
SUSCHEVSKAYA STREET, 9
 It's time to look at Pokrovka, where the Irish gastronomic pub «O'CONNELL'S» is located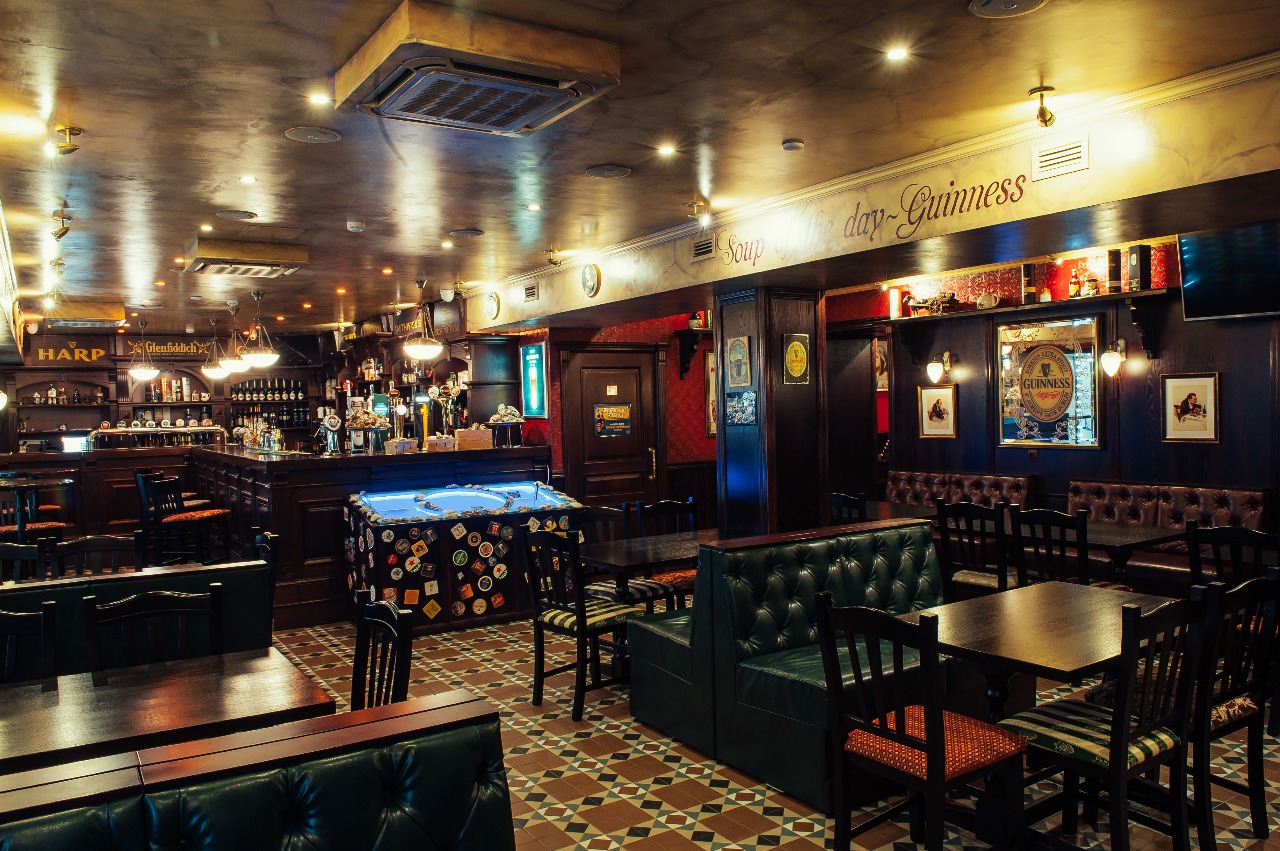 It is notable for the fact that despite the interior and atmosphere of Ireland, it serves Mediterranean and pan-Asian cuisine. In the main hall there is an aquarium from which you can catch sea food, and the chef will prepare it. Moreover, from 12:00 to 17:00 there is a business lunch. The pub offers a wide selection of drinks. Be sure to try the foamy beer from different countries: Germany, Holland, Czech Republic, Scotland, etc. In addition to broadcasting matches, there are music concerts, where you can dance or relax on the couch with a glass of real whiskey.
POKROVKA 18/18
 Now we will move to the gastronomic Belgian pub «BRUXELLES»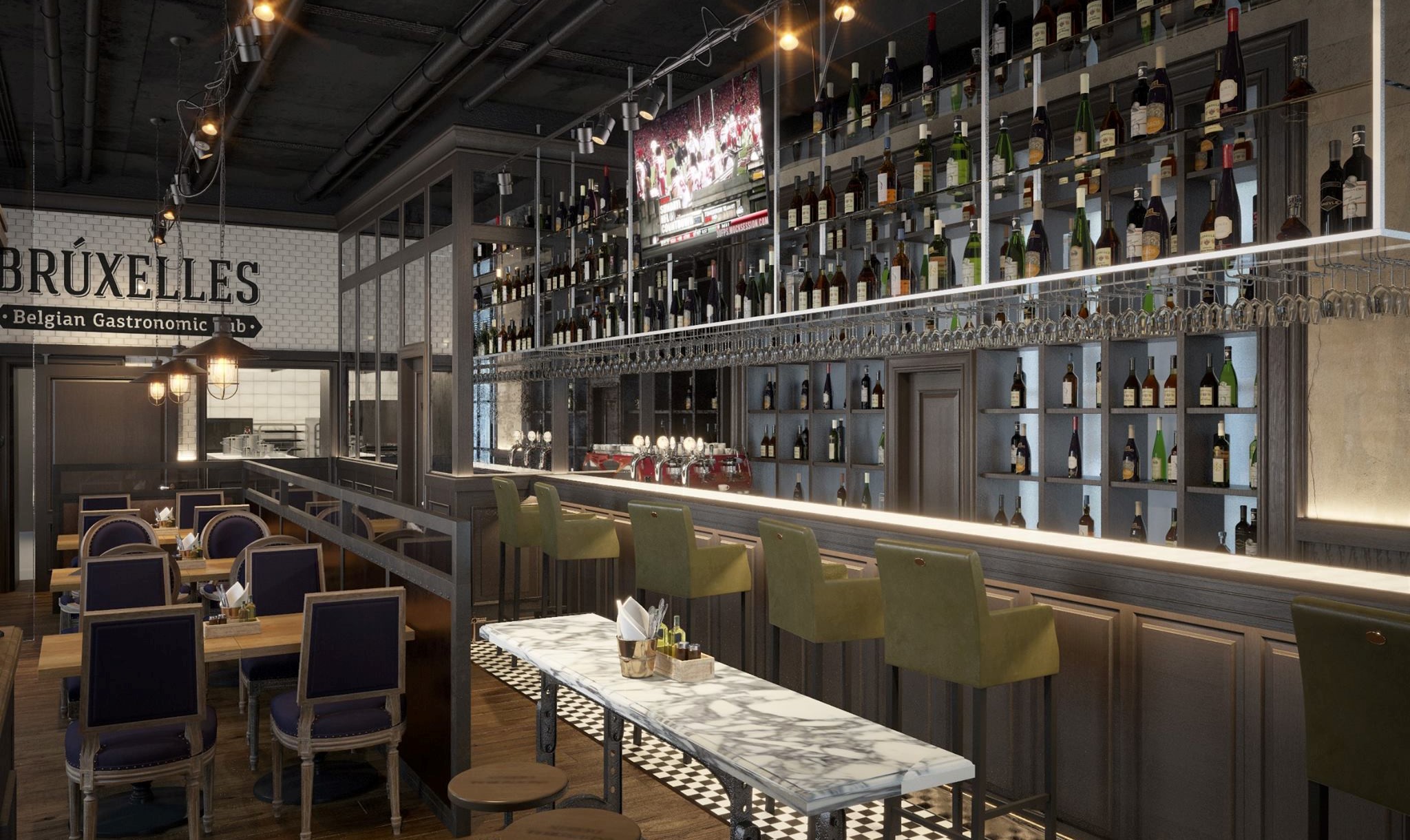 On two floors there is a whole world with traditional Belgian recipes and a huge selection of beer. You will be able to try forshmak, beef tartare, bull ribs… Dishes can be listed indefinitely. It is best to try! For fans in the room there are huge screens and satellite dishes, so that nothing prevented viewing the match.
MALYA DMITROVKA STREET, 18a/3.
 And now it's time to lie low in «BRUGES»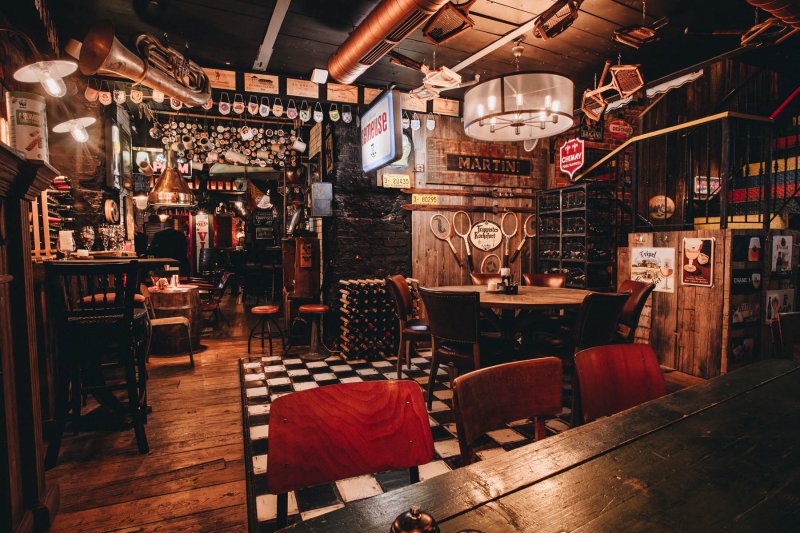 Bruges is located in Belgium in West Flanders. Until now, it retains its history and authenticity. The best place to hide from the hustle and problems. Did you know that you could lie low Moscow? And more specifically in the pub «Brugge».All the furniture and interior items imported from Belgium. Quite a large selection of traditional dishes. There are more than 150 kinds of Belgian beer in the menu. On weekends, you can listen to live music, and the site contains a schedule of matches that you can watch with other visitors in the pub.
BAUMANSKAYA STREET, 48/13
Our next facility is something unique and not quite typical for Moscow — «BEER CELL MONKS & NUNS»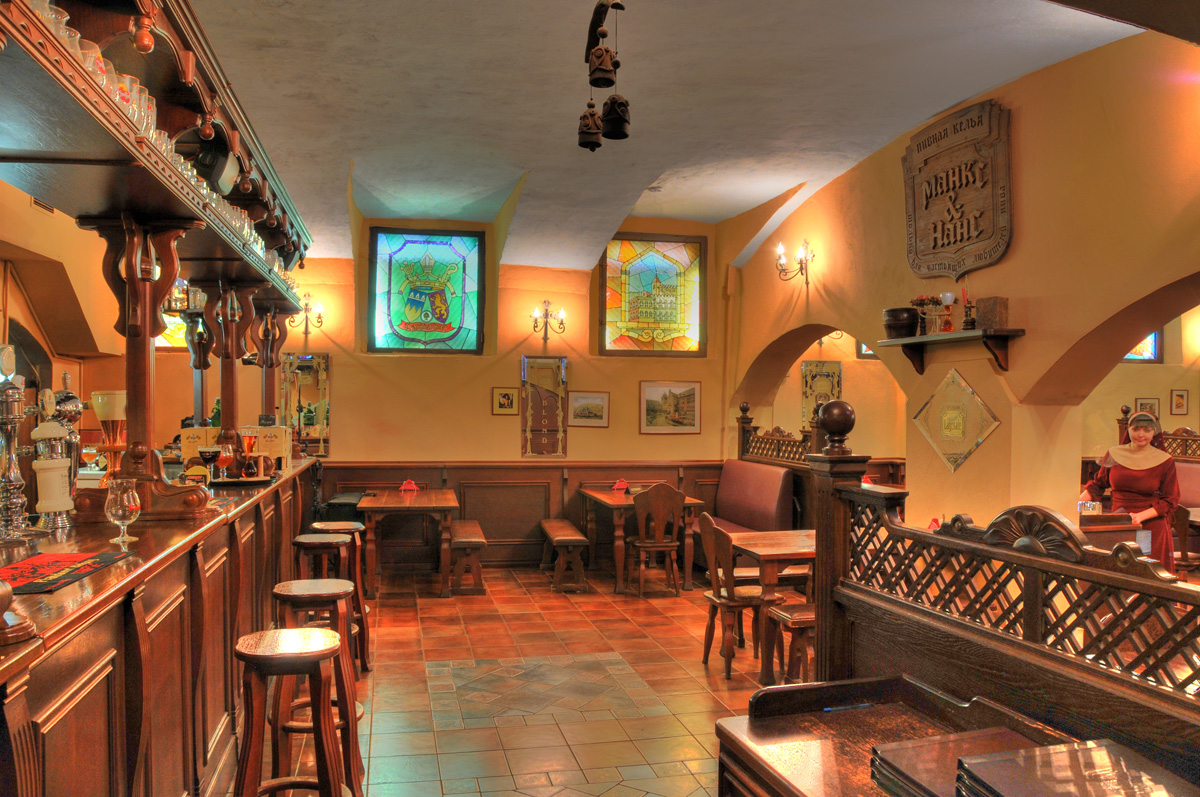 «Beer Cell Monks & Nuns» for 18 years has the status of The Belgian Beer Embassy. It is located in the basement of an old building near the Cathedral of Christ the Savior. The room has a lot of bright stained-glass Windows, massive oak tables, on which there are lit candles, and the waiters are dressed in traditional clothes. The menu offers a large selection of Belgian, English and craft beer; with a drink you can try the author's dishes. Broadcast of football matches is conducted daily.
PER. SIVTSEV VRAZHEK,3
We visited Belgium, and now it's time to go to London, namely — Moscow ARTPLAY, in the alleys of which hid a small English «EDWARD'S PUB»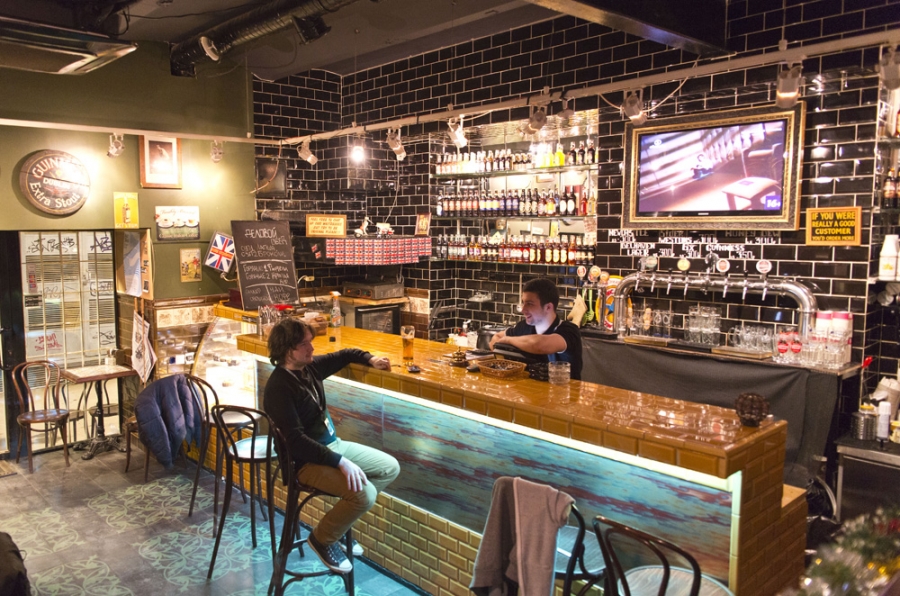 The owner of this institution for quite a long time lived in England. From there, by the way, all furniture is brought, which gives a special atmosphere to the interior. The choice of alcoholic beverages is quite large. If you are hungry, you can order something from European cuisine. By the way, because of the pleasant smell of tempura shrimp, the local cat Kesha will come to you in the hope of getting a few delicacies. After a couple of liters of stout you can walk around the neighborhood of the center of design and architecture.
ARTPLAY, LOWER SYROMYATNICHESKAYA STREET, 10/9
It's time to take a walk to Pyatnitskaya street and go to the British pub called «PUNCH & JUDY»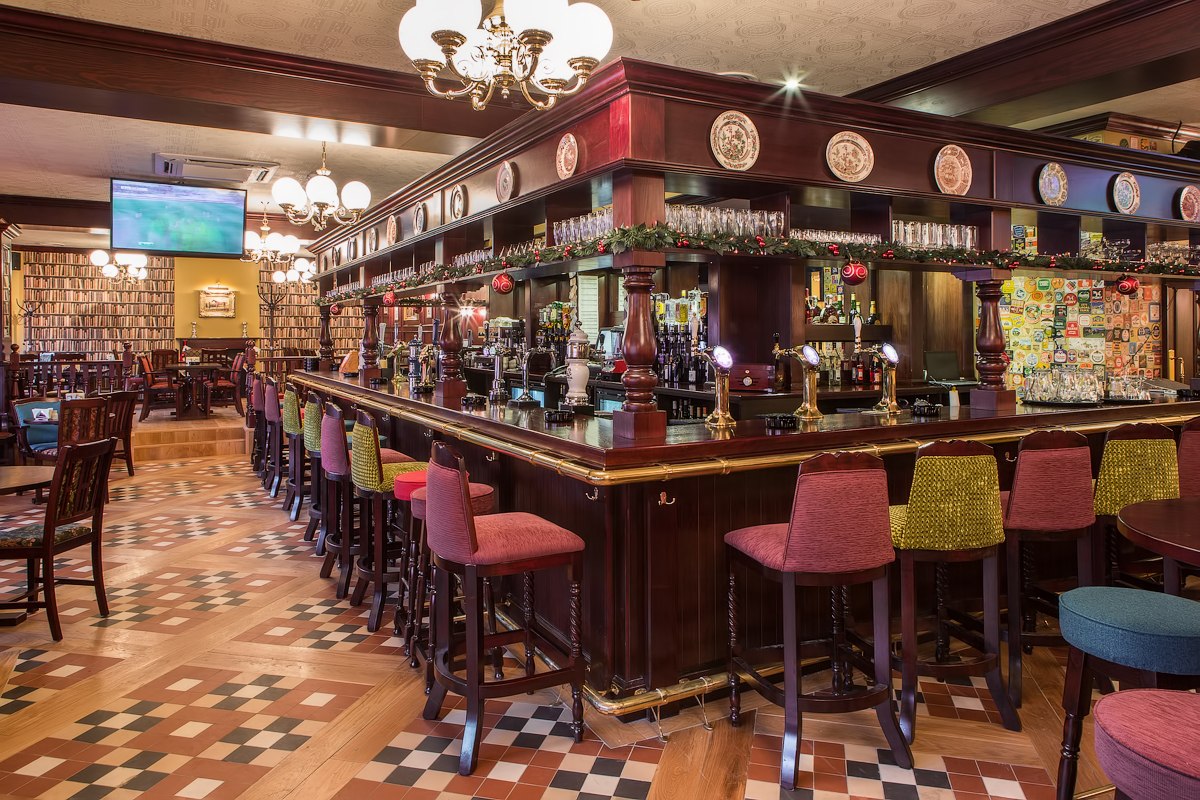 On the one hand, it is a classic pub with a large selection of alcoholic drinks and snacks, but on the other hand — it is also a small theater. Every Saturday on the stage there are shows with dancing, jokes and other entertainment. The pub is named after the street theatre, which was popular in the UK during the Victorian era. The Irish designer made the decoration: hand-painted frescoes, facades, watercolor drawings on the pages of the menu. Fans also have a place near the TV.
PYATNITSKAYA 6/1
We cannot say about one of the most popular pubs in Moscow. It is a London pub «JOHN DONNE»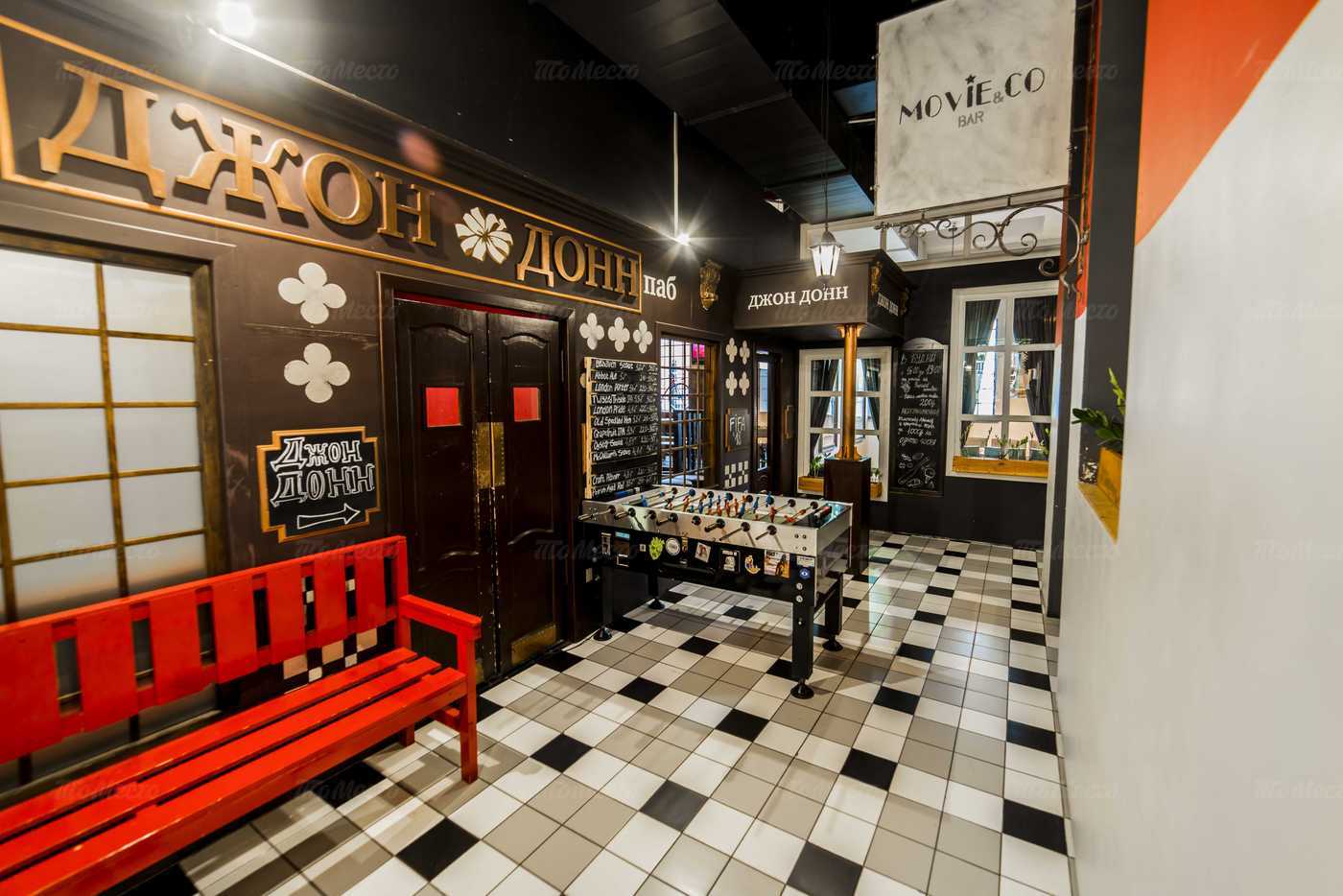 Its creative Director is well-known Russian commentator Vasily Utkin. This institution is focused on sports, so during the match it's difficult to get inside because of lack of space. There are Breakfasts and business Lunches in pub, so you can just have a snack. No one will stay hungry, because the main menu is quite large. The choice of alcoholic and non-alcoholic beverages is huge. This is a universal pub, which is suitable for a family dinner, and for ardent football fans.
LENINSKY PROSPECT, 4

LEV TOLSTOY STREET, 18B

NIKITINSKY BOULEVARD, 12

RADISHEVSKAYA STREET, 15/2
Here we come to the end of our review of Moscow's pubs. As you can see, the city absorbs the cultures of other peoples and distributes them among the inhabitants of the capital. We hope that tourists from other countries can feel at home for a few moments.
The text / Alexandera Dembovskaya / FoxTime.ru